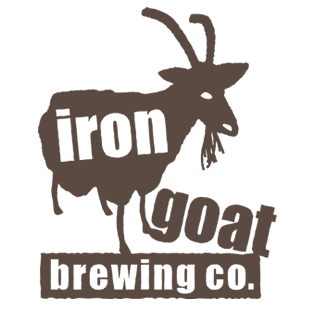 Iron Goat Brewing was born from an unlikely conversation between two strangers at a local watering hole called Jones Radiator.
The topics started with home brewing, drifted through motorcycles (Triumphs!) and circled back to craft beer and the lack of local breweries despite the close proximity to Portland and Seattle.
It's unclear who uttered the words "We should start a brewery!" but the challenge was set and they were on their way down a road of paperwork and labor. Within a month they had a name and an LLC. Within three months they had acquired a brewhouse from a kindred spirit, Todd Scott, owner of Bozeman Brewing. It is a 10 hectoliter Specific Mechanical brewhouse with a long history of producing great beers.
Luckily, they already had a home for the brewhouse but it needed months of work to prepare it as a brewery.
An epoxy floor, FRP walls, water filtration and plumbing, glycol lines, auger system, power, and a walk-in cooler were all needed.
They added two more 7bbl fermenters and a brite tank from Kelowna, BC which we lovingly call the Frankentank.
The taproom received its share of improvements at the same time. Using rusted metal and wood beams found on the property, the bar was built and the walls painted. A found railroad rail dated 1909 was cut and elevated on
pieces of ancient driveshaft for a foot rail.
Stop by Enoteca's Drinkery and Refuge and help us welcome this iconic brewery to Post Falls! Bring your team of brains for a fun night of trivia too!
Starting at 7pm on Thursday we have our fantastic, fun, informative and prize-winning Trivia Night!Form a team and come on down to win! Did you know you can jump in for a round if you aren't able to get here by 7? Who knows, maybe you'll win! If you don't have a team, come on down by your smart self and we will help you join a team. There are always friendly people who want more minds on their team.
Upcoming Event & Reminders
You can always see what's coming up at Enoteca by seeing the calendar on our left sidebar on our Events page.
 Mon. Feb. 24th: Member Monday! Buy One Get One for members only! Why not join?

Tue. Feb. 25th: Service industry Night! Stop by and check out our menu just for those of you in the industry!

Wed. Feb. 26th: Whiskey Wednesday. All Whiskey, Bourbon and Scotch is 1/2 off!
Thu. Feb. 27th: Iron Goat Brewing Company

from 5-7p.m. and Trivia Night!

Fri. Feb. 28th: Enjoy a unique wine flight in the Drinkery and Refuge!

Sat. March 1st: Ladies Night! Ladies, bring your gal pals and enjoy and complimentary drink with your purchase!
  Weekly Events:
Sundays
: It's 
BLOODY SUNDAY
! Stop by and cure your ailments with this special Bloody Mary Concoction. Bloody Mary Deals from Opening to Closing Noon-5p.m. every Sunday. Don't forget to fill your growlers for the big game. Look for Growler specials on Sunday's too!
Mondays
: It's 
MEMBER MONDAY!!!
 Enoteca Beer and Wine Club members enjoy a BOGO on all cocktails, pints and glasses of wine! It pays to be a member!
Tuesdays:
SERVICE INDUSTRY NIGHT
. Tuesdays are our chance to tip our hats to those of you in the service industry! Stop by Enoteca's Drinkery and Refuge for weekly specials on cocktails, and pints of your favorite brew!
Wednesdays:
 Only here at 
Enoteca
 is 
WHISKEY WEDNESDAY
 WAY MORE than you typical Whiskey Wednesday. We threw all of our Scotches, and Bourbons in the hat too! So stop by Enoteca's Drinkery and Refuge for half priced Whiskey, Bourbon and Scotch every Wednesday. It's our way of giving thanks to all our loyal Patrons!
Thursdays: Every Thursday you are cordially invited to bring your team of brains to the Drinkery and Refuge for your chance to compete in our TRIVIA NIGHT! We offer some really cool prizes too. The trivia begins at 7p.m., but get here at 5p.m. and try some tasty brews from some of the Northwest's Favorite Breweries every Thursday!
Saturdays: We pay tribute to the ladies each and every Saturday with LADIES NIGHT! Gals, bring your friends and have a drink, and get your next one on the house!
Enoteca Drinkery & Refuge is a full service bar featuring 11 rotating craft beer only tap handles, a snazzy wine list and wine flights, an up scale Bourbon & Scotch list, and hand crafted fresh & flavorful cocktails. We are Food Friendly, which means you can bring your own food, including ordering from any of the 5 neighboring restaurants!